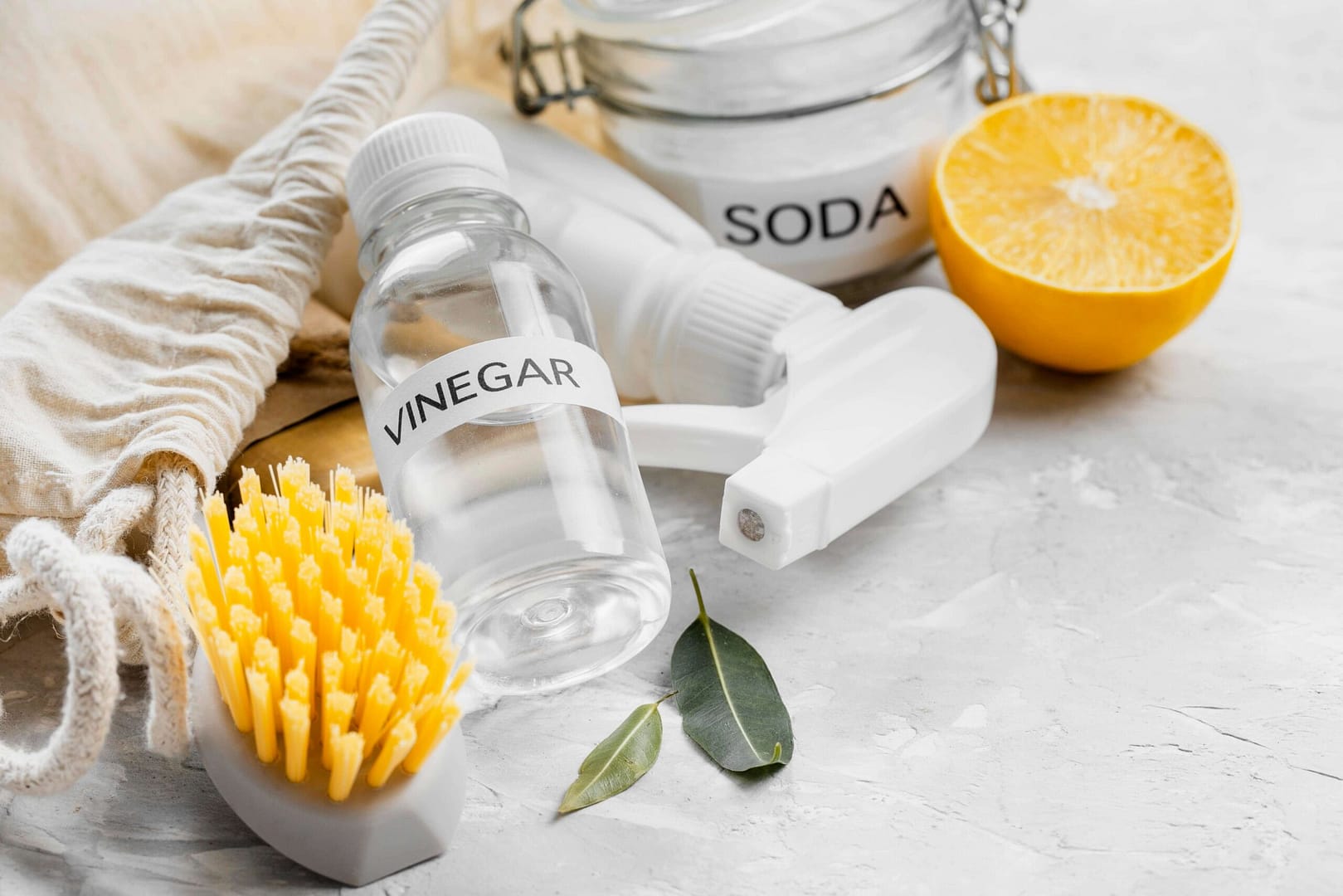 Cleaning a burnt oven is one of the most frustrating things that we always like to put off until later. As a result, grease and dirt accumulate, and when the oven is turned on, it starts to smoke at the most unsuitable moment when we are planning to bake something delicious in it. To stop this from happening and ruining our day, it is important to frequently clean the oven. One of the easiest and most effective ways to do so is with simple vinegar and baking soda.
1. The first thing to do after emptying your oven, is to remove any crumbs and burnt food debris that can easily come off the surface. This can be done using any old plastic card or a regular spoon.
2. Next thing to do is to mix vinegar with baking soda in 1:2 proportion, then add some dish soap and water.
With the resulting paste, coat the walls of the oven and leave it for a few hours.
3. In that time frame it is good to clean oven racks with vinegar. Simply put vinegar into a spray bottle, spray it and wipe the racks with any cloth.
4. After waiting for a few hours, it is time to wipe the dried paste from the walls of the oven. If the areas are too dry, it is better to use a stiff brush or sponge.
5. To finish all the process and make your oven shiny and clean, remove all the leftover paste with vinegar spray and cloth, also you may use water in this case. After completing the process put the racks back in. The glass side of the oven can be cleaned with vinegar spray as well.
Additional Tip: For greater effectiveness, citric acid can be added to baking soda and vinegar.
It is recommended to clean your oven at least once a month, but the door should be cleaned once a week.